---
Featured Products
---
Skin Bae About
---
---
Announcing Skin Bae to buy! It's The Daily Essential Co's exclusive, highest requested recipe for glowing, tightened, improved skin created by our founder, Jenna Rammell. It's got a custom blend of the finest essential oils and skinfood face carrier oils that has drastically (or miraculously as some would say) improved many people's complexions. MANY.
Ready for a glowup? Get this 30 ml bottle of Skin Bae, mixed with good-for-you rosehip oil and the perfect blend of luxurious natural essential oils. Try this renowned all-natural facial serum if you've got skin issues and are looking for a natural skincare solution.
Skin Bae is an all-natural, plant powered skin serum that takes the highly concentrated healing of products from the earth and combines them in the perfect ratio for a smoother, more hydrated & more gorgeous glow.
We use the highest quality, finest run of certified therapeutic grade of essential oils and an organic, cold-pressed carrier oil.
Keep reading for more ingredient information.
Easy to use dispensing dropper.
Pure, simple ingredients. No preservatives.
Plant-based, vegan formulation.
Anti-aging, works down deep.
98%* effective at restoring a youthful glow
Loved, adored, raved about across the country.
3-4 drops twice a day after regular face regimen. No need for moisturizer because bae does the work! Let sit for 20 min before applying makeup!
As with any new product, please consult your physician before using.
Do I need another moisturizer?
Because of the ultra-hydrating nature of Skin Bae, we recommend using this as your moisturizing step. Please always use a sunscreen to protect skin from free radicals. As with any skin serum, test on a small area of your skin if you have sensitivity issues.
Small Batch, Proven Results
Each bottle of Skin Bae is made by hand. Because of the deep blue color of the Yarrow, mixing with the rich gold of the Rosehip oil, your product should be a beautiful green.
WHAT PEOPLE ARE SAYING ABOUT SKIN BAE
"I have to tell you! I really wish I had these skin products when I was a teen with acne. It would have helped my self esteem grow at a much younger age. My skin has never looked this good.
"I have been using... for a month and my face has never been better! It's helped my acne and my skin is so hydrated. I don't even use my moisturizer anymore!!
"I have oily & acne prone skin and have been using this for about 6 months. It has made a DRASTIC difference in the tone & texture of my skin. I previously had developed hyper pigmentation & its helped dramatically lighten that, as well.
"On a recent trip, I got a very bad sunburn. I then put Skin Bae on religiously morning & night...sometimes even mid-day. Let me tell you... my face didn't peel at ALL! NOT AT ALL! It even GLOWED. Thank you so much for such an awesome product!"
"I didn't get my usual acne at my time of the month this time. Also... I only use it at night, with no moisturizer, and my skin is not dry AT ALL-- which is so surprising being that I live in a desert. I feel like I have more of glow in my skin, my blackheads are reduced... this is TRULY magic liquid in a bottle!"
"I've had a cystic acne spot for TWO MONTHS that would not go away. TWO DAYS of Skin Bae and its 100% gone. Like what?!?!? Are you kidding?? I've tried so much. Spent so much $$$ on product for fancy spas...and sure, that stuff would help, but it never truly went away until Skin Bae."
Skin Bae was created out of desperation from my own skin care journey. I suffered from a very serious case of perioral dermatitis, and my physician wanted to place me on very strong antibiotics when I just wanted something natural, simple & easy to solve it.
I was feeling sad and down about my skin and then I realized that I have the power to change my skin and how I feel about it. I realized that I could be proactive and try to get the results I wanted instead of sitting back and going on an antibiotic like my doctor wanted. I knew there had to be a clean, safe remedy and sure enough– I found it!
All of the oils I use in this recipe are very healing, reparative and revitalizing. I believe that the Therapeutic Grade oils allows for pure ingredients to work deep into your skin actually reversing damage.
There are never fillers, no chemicals, no perfumes in this bottle... which allows your skin to absorb ONLY the good stuff!
I hope you love it.
xoxo
Jenna

Made with the purest, ethically sourced essential oils,
Small Batch ●  Due to the handmade, natural nature of the product, we cannot accepts returns  ●  Please allow 7-10 days for processing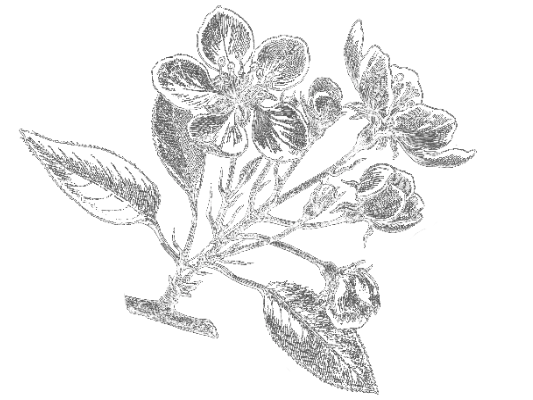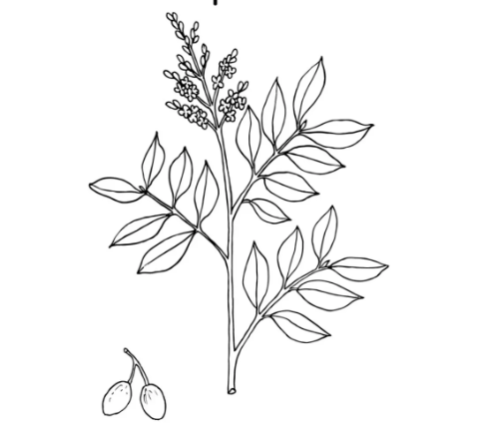 Join our plant-powered beauty family and receive special offers, recipes and wellness inspiration.